To contact me: Brian Darby on :

Phone Mobile.       0419976557

     Original first page of this website created by Peter Darby - December 2000.



AUSSIE ROAD RACING - NOT SPEEDWAY, BUT INTERESTING ! It's a separate Brian Darby website.

After you have had a chance to view all of the different pages on my website Vintage Speedway I would appreciate your comments in the Guest Book on the right.

TAKE A TRIP BACK TO SOME OF THE OLD TRACKS. CLICK ON THE NAMES. (below)

Welcome to  Brian Darby's Australian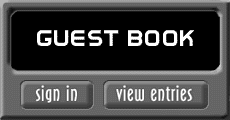 Restored Australian Classic Roll Cage Speedcars.

Click here to view the midgets of the 1930s and 40s.

A FREE service for Private RESTORERS 

of Vintage and Classic Speedway machines.

Would you like to see some of the great Autographs I have collected over the years ?.

Brian Darby and Q5, the ex Bill Goode Falcon Special.

Photo: Warren Bridge.



The ex Veteran Speedway Riders' Association of Australia website. 

NOW AustralianSpeedway Riders Association Inc.

Click on logo

on left.

This page was last updated on: January 12, 2017
A WEBSITE for Solo Enthusiasts

An exciting website just for Midget Speedcars. 

Great photos and some great stories from American

 ex midget racer Mel Anthony.

Click here to see what's been added or changed lately on my sites.



Speedway World.

Australia's longest running Speedway publication.( by one publisher)

Buy it at your Newsagent.

For Subscription

Contact 

Peter White on  02 9644 9754 

or 

Email Peter on

Click on the photographer's name

A page that takes you via several of my websites with Profiles on Champion Riders and Drivers of the past.

A collection of photos of  Australian restored midgets.


Click on the Backtrack banner to go to the Backtrack page and preview the cover of Issue SEVENTY SEVEN of this great new Speedway magazine from the U.K.

Organize your subscription NOW !

Peter White's Speedway World - NOW ON LINE !

Join one of the Vintage Clubs NOW !

A page for viewers of the Vintagespeedway website to post their vintage and classic Speedway photo collections. Just email me the photos in jpeg and if the quality is good enough I will post them on a page under your name.

Click here on the Maitland name and travel back in time to the 

"Birthplace of Speedway"

A collection of great early Sidecar pics for the Sidecar fan.

The complete results of the Australian Sidecar Championship

meetings from 1931 to 2016 

The complete results of the Australian Solo Championship from 1926 to 2016 

Our Speedway heroes as they are ( or were ) after Speedway 2 pages of photos.

Another great Norm Dean photo...thanks Norm.

If you like the sound of racing cars, Speedway bikes or midgets in action, click on the heading above for a treat.

For a Tribute Website to George Tatnell, created by Jeanette Bell, click on GT:

For the fans of modern and vintage Speedway - I've created a series of photo and action video DVDs  For Sale at realistic prices, the range of which can be viewed by clicking on the Speedwaypics heading above. 

CLASSIC SPEEDWAY Issue # 35

A new publication from the team who has gven us

The Vintage Speedway Magazine ( since 1993) and also the Backtrack Magazine.

This Classic Speedway magazine actually replaces The VintageSpeedway magazine ( now discontinued )and athough still covering very early Speedway takes us into the 50s and  60s  etc.

A handy size at 16.5 cm wide & 24 cm long

( 6 1/2" x 9 1/2")

Great photos, gloss paper and features by top writers.

Lots of top Aussie riders featured

Issue 35

Priced at 4 Pounds (British Pounds).

To purchase click on the Backtrack banner below.

If you have any clean old Speedway programmes or photos you don't want or no longer need. Please don't throw them out ! 

I can use them in my research for the  Vintage Speedway Websites I have created. I'm happy to pay postage costs.

Brian Darby

ph.02 9772 1058

Photos of restored Vintage Compacts (TQs)

A website for Sidecar racing of old.

A new webpage showing the plaques placed by the Vintage Speedway Clubs at old Speedway sites around Australia.

A website created to share my favourite more modern Speedway photos - shot by me at various Speedways..

A page for VIDEO CLIPS  

Quite unique - have a look

 Story by Historian - Brian Lear.

This poor little bloke has been getting run over for seventeen years now !

2000 - 2017

A collection of rare photos of one of our dirt track pioneers of the 1930s, Charlie Spurgeon.

A collection of fabulous Speedway rider portrait Post Cards from the 1920s - collected by the late Maurice Hansen of Brisbane.

A Brian Darby website for lovers of Australian Speedway history.

For those viewers who also enjoy modern Speedway - log onto my Sprintcars website for photos I have shot over the years at various Speedways.

My website with photos from local and overseas  Vintage Speedway events.

A NEW page / s for fun photos with captions.

A completely new website where you can purchase  A4 SCANS (mailed out ) of rare and some original Speedway programmes. 

A true Aussie Speedway pioneer.

A tribute to the late Jim Shepherd 

From Chris and Phil McGee in the US 

A Family Collection

If your Newsagent doesn't stock Speedway World take out a 12 months subscription with Peter and it will be posted to you each issue.

100 More Aussie Legends - Peter's 2nd book. Available NOW from Vintagespeedway at a special price.

A webpage created in remembrance of some famous Speedway personalities.

If you love old time Solo Speedway photos - click on this heading - International Solos - in the UK. 

Click here to view my NEW website.

Interested in buying some Speedway

 or Motor Racing Memorabilia ?

 Have a look at another of my new websites ( link below ) maybe something there you might like. 

Speedway Memories # 10

 Ray Revell- Stewart - Bissaker features with photos.

Click here to view a top Speedway photo collection from W.A's top Speedway photographer - Peter Roebuck - website courtesy of Peter Roebuck.

My entire hard copy Speedway photo collection is FOR SALE.

Go to my website  www.briandarby.info ( on right)

click on Classic Old Photos button for details. 

Maybe in the holidays have a look at my new website  www.speedwaymemories.com 

( on right)

Click on heading to view site. 

A still posed photo but very colourful. 

Sydney Royale

# 75 Lew Marshall 

Mackay Offenhauser 

# 4 Peter Bowland M&D Mtrs. Holden 

# 88 Brian Mannion Holden