The Wells - Richardson Family Collection - Page Four

Speedcars.P1.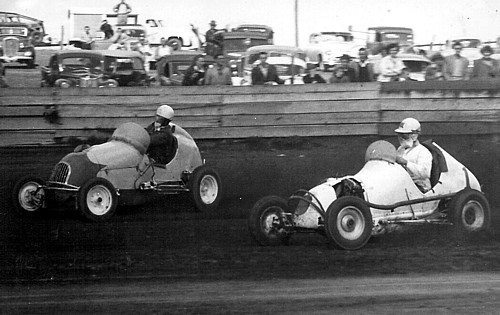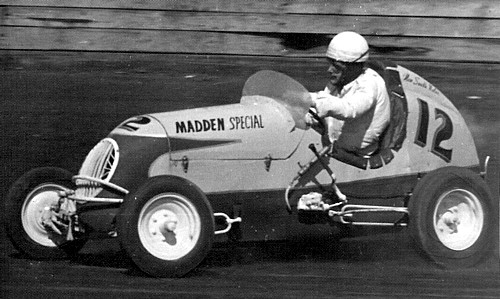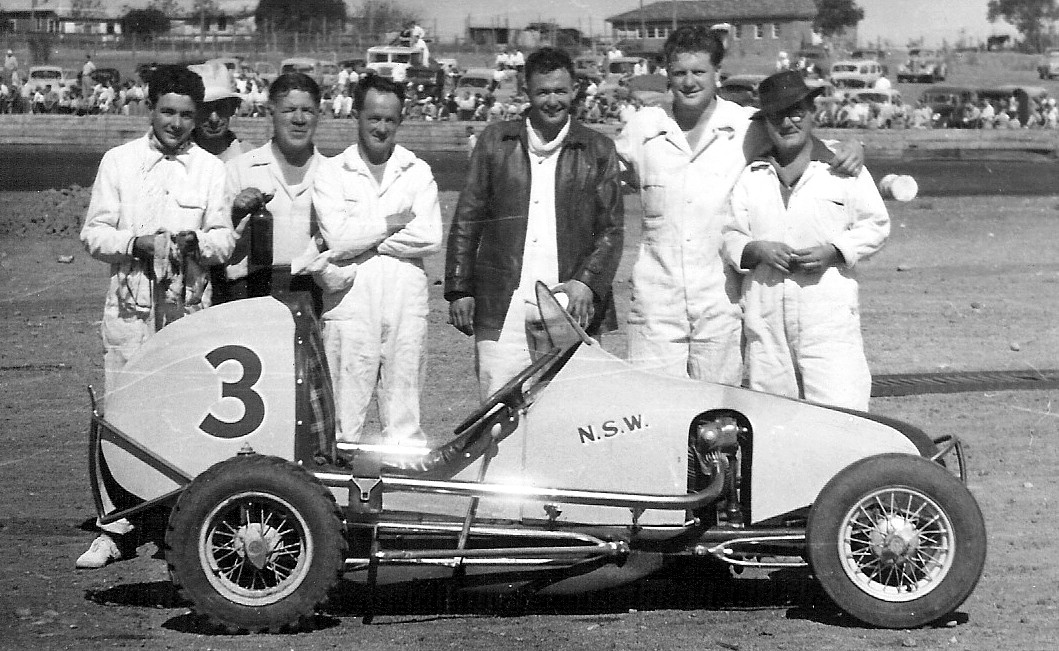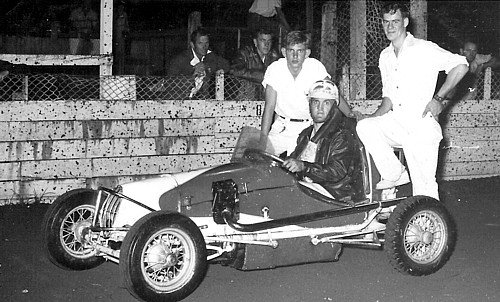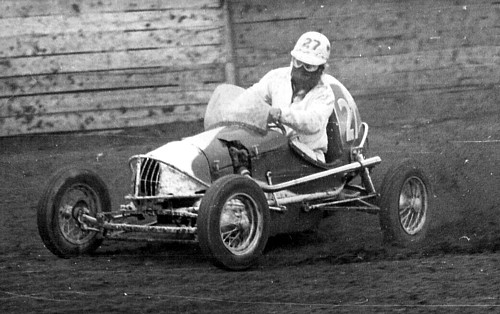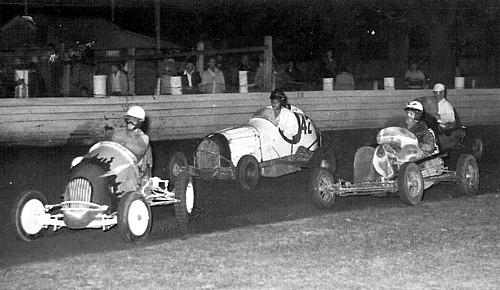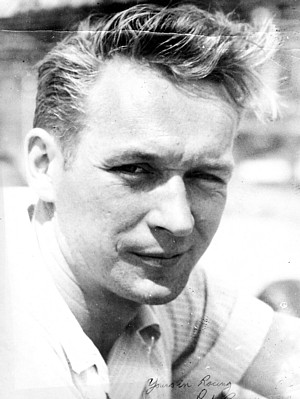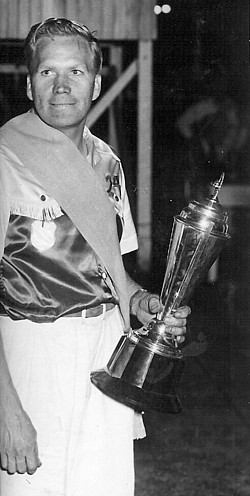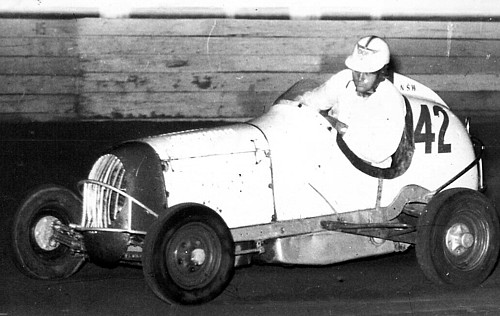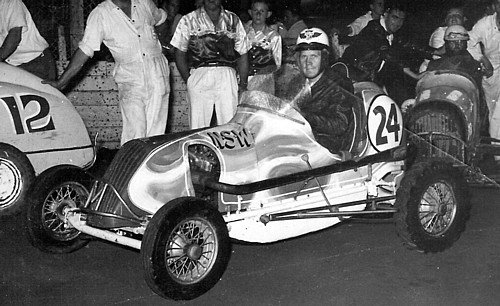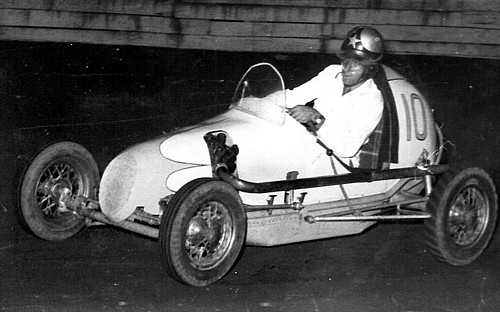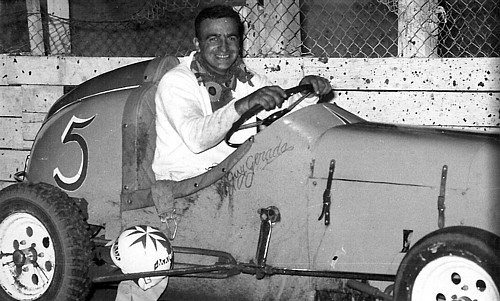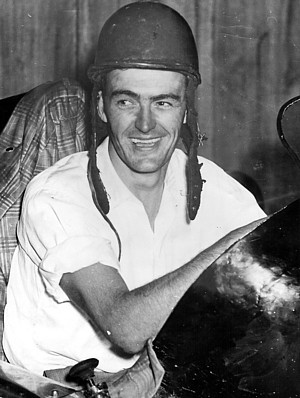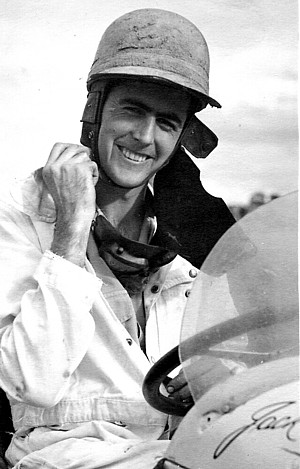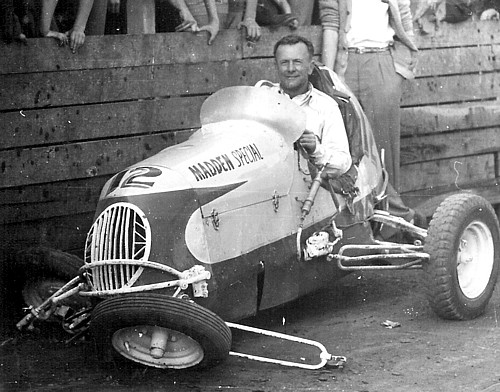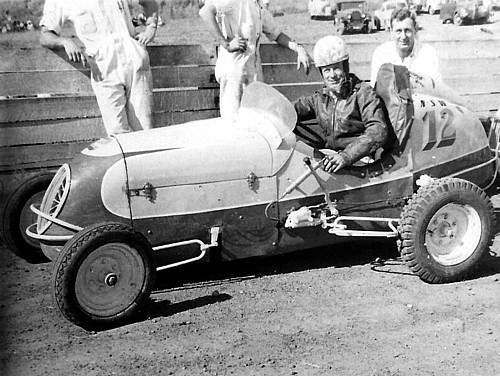 Barry Lucas leads Len Brock - Dark V Twin #1 at Windsor RSL Speedway - 1956

Barry Lucas in the Ron Madden Special # 12 at Windsor RSL Speedway.

Bill Shevill ( 5th from left) and his crew at Windsor. Car owner and builder,

Ron Ward ( 4th from left). Stan Wilson (3rd left)

Charlie Cam ( and pushers) in the V Twin # 27 at Cumberland Oval Speedway. Charlie lost his life at Windsor Speedway on 12.8.1956. Wells-Richardson Family friend Jimmy Hoinville on the right.

Charlie Cam and # 27 in action.

Barry Lucas - Lindsay Olling - Eric Morton - Bob Playfair at Cumberland.

Visiting American midget driver

Dick 'Jet' Brown

Eric Morton. 1st in the 1953-54 NSW Championship at Cumberland.

Eric Morton and the famous # 24 V twin with a fabulous paint job for that era.

Don Hunt in the Olling car # 42.

George Mills - V Twin # 10 at Cumberland.

Guy Gerada in # 5 at Cumberland.

Jack Brabham ( later to be knighted Sir Jack )

Jack 'Pop' Ferguson at Windsor Speedway 1955 - in the Ron Madden # 12 Special. A stalwart in Sydney Speedcar racing, Jack lost his life due to an accident at Cumberland on 29th. October 1955 but lingered with illness and died in 1956.

Jack Ferguson, like any hard charging midget drivers, had his share of bingles.