The WELLS -RICHARDSON FAMILY COLLECTION

Page Three - SIDECARS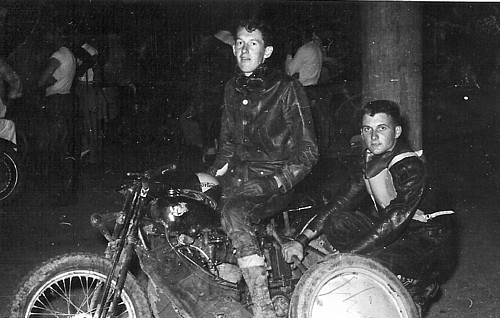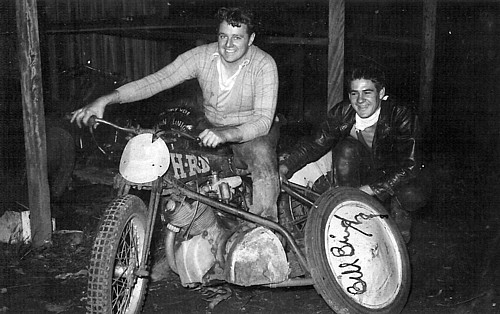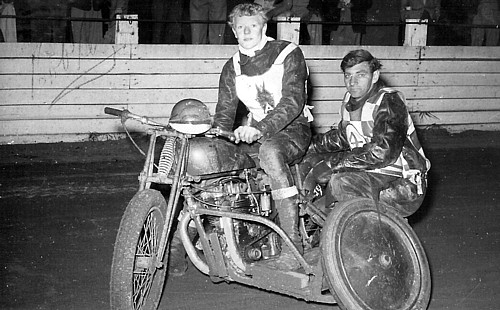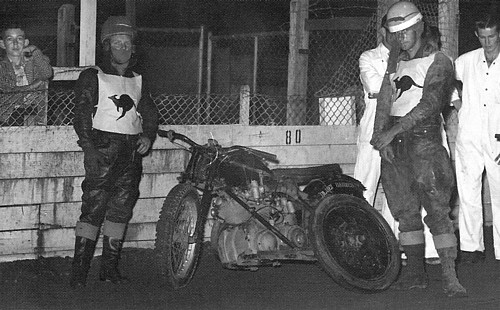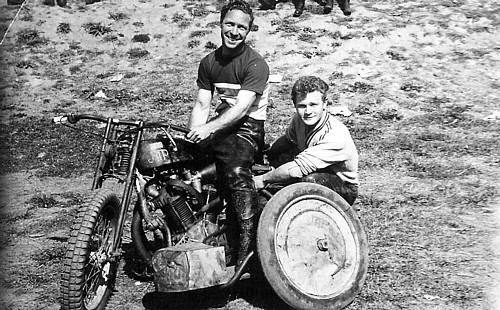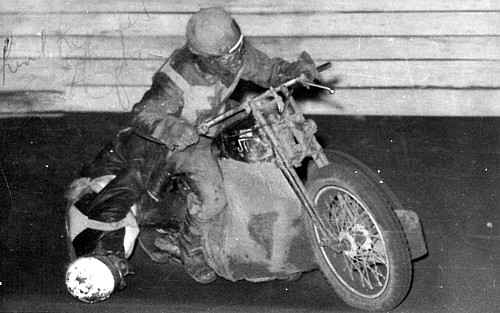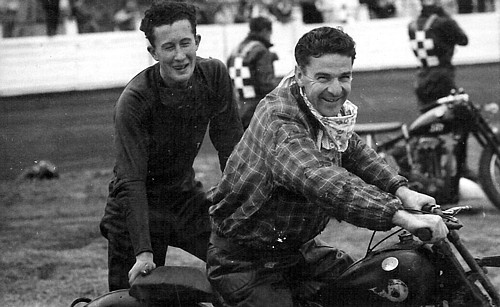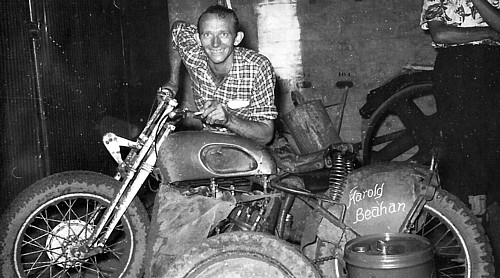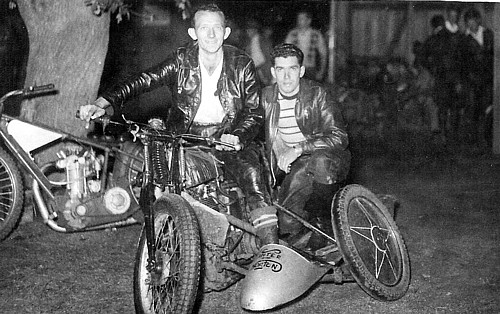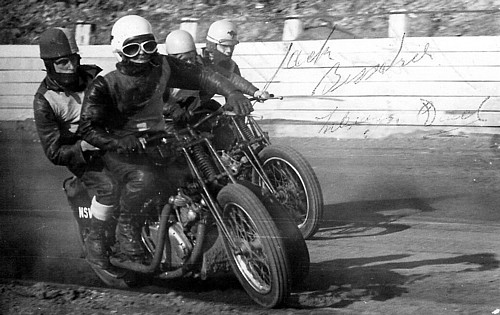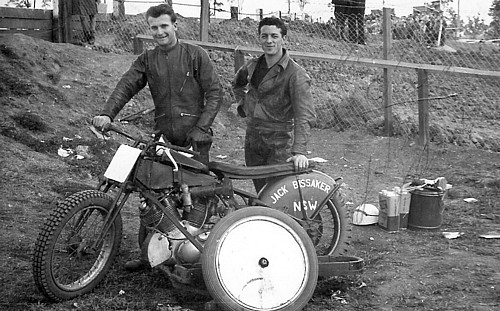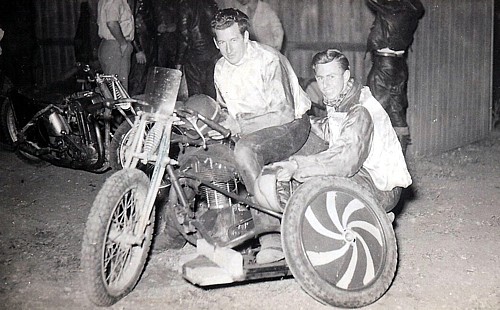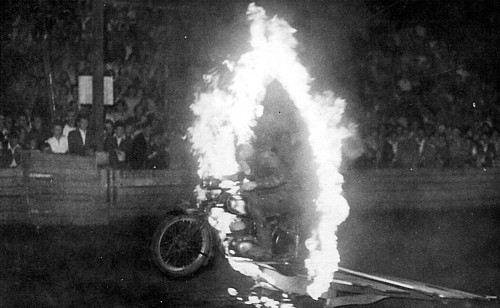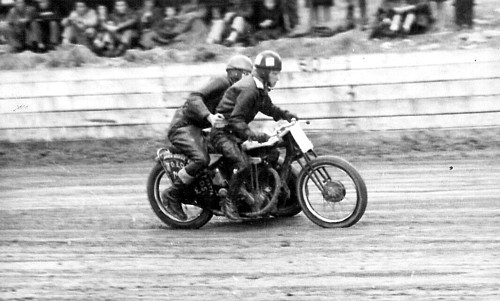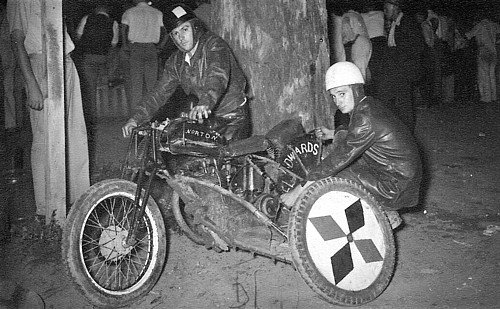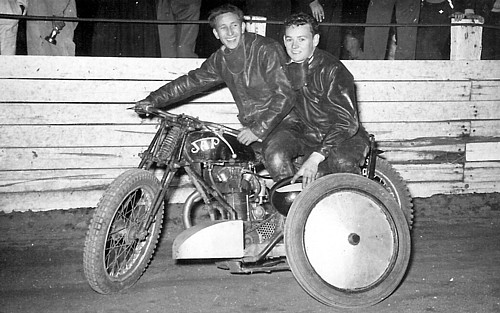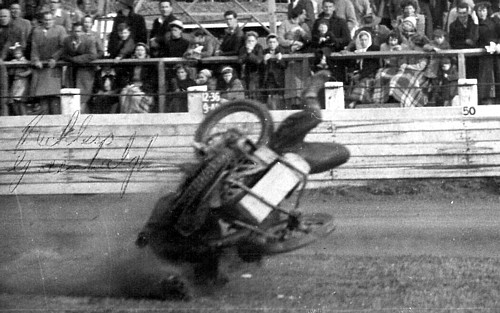 Andy Mack with passenger R.J.Lisson.

Bill Bingham with passenger Arthur Lincoln.

A young Bob Levy with passenger ?

Brian 'Bluey' Barnes and Tony Harrison - both lost their lives in a crash at Westmead Speedway on 19.8.1956.

Ern Hughan with passenger Merv Dowling at Westmead Speedway.

Merv lost his life at the Sydney Royale in a Sidecar accident on 9.3.1957

Ern Hughan with passenger Reg Greenhalgh.

Neil McDonald with passenger Ernie Downey at Windsor RSL Speedway.

Neil was also a successful Solo rider of the era.

Harold Behan with passenger Billy De Wolf at Cumberland.

Jack Bissaker and Brian Barnes (outside) at Westmead Speedway.

Jack Bissaker with passenger Merv Quick at Westmead Speedway.

Jack lost his life in a Speedcar accident at the Sydney Showground Speedway

on 21.10.1961

Jack Helback with passenger Bill Bryden.

Bill went on to become a top Solo rider in Sydney.

Jack Helback rides through the 'Ring of Fire' at a Krazy Night at Cumberland Oval Speedway circa 1953.

Noel Edwards with passenger Andy Mack at Windsor RSL Speedway - 1955

Noel Edwards and passenger Brin Dale at Cumberland Oval Parramatta -1954-55

' Reckless' Reg Greenhalgh with passenger Ken Miller.

Reg Greenhalgh and Ken Miller over at Westmead Speedway.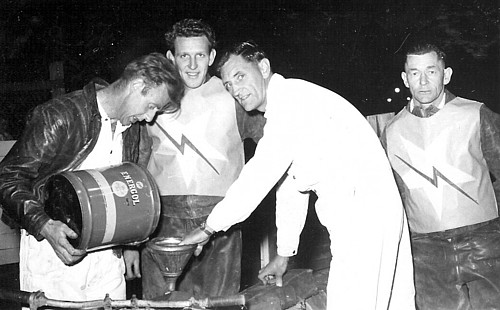 Jack Crowhurst ( 2nd from left) and passenger Sid Byers (far right)